Brunching Elevated: Katsuya Dubai Introduces the Kuishimbo Experience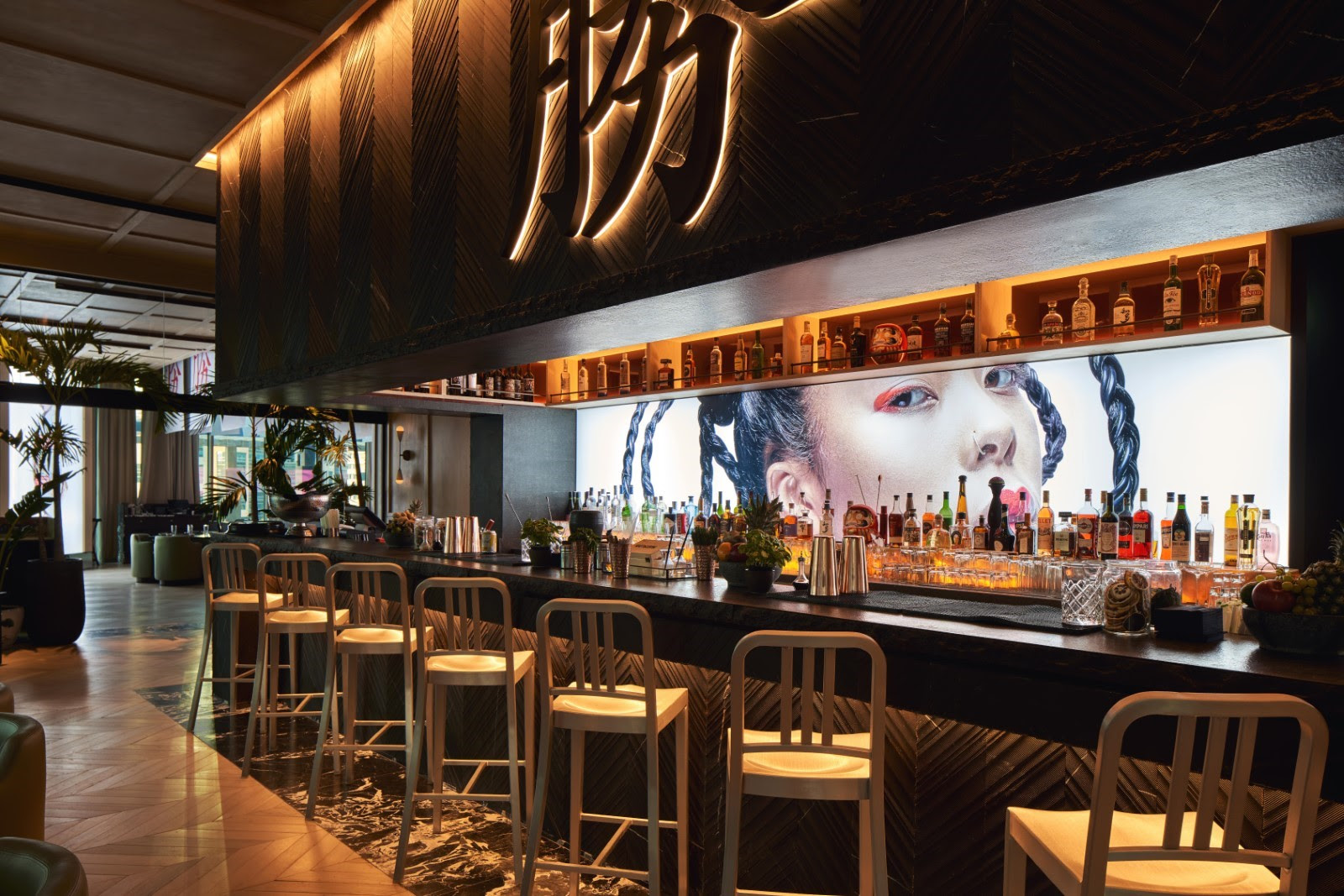 UAE, Dubai, May 26th, 2023 – The iconic Katsuya at Hyde Dubai is set to unveil the new Kuishimbo Saturday Brunch on June 3rd from 1pm to 4pm. The upscale celebrity hotspot, renowned for its combination of Master Sushi Chef Katsuya Uechi's authentic cuisine and the masterful craftsmanship of Head Chef Pavel Nigai, proudly maintains its commitment to delivering the finest culinary experience in the city.
Enjoy the stunning views of the Burj Khalifa skyline and Dubai Canal, this extraordinary brunch experience will elevate your weekend plans. Embodying the essence of Kuishimbo, meaning "food lover" in Japanese, Katsuya presents a gastronomic feast that caters to all epicurean enthusiasts. This brunch is an extravagant affair, with a vast array of culinary offerings to savor at your own pace. Experience the vibrant beats of DJ Miya and the melodic tones of a saxophonist to enliven the ambiance, creating an immersive atmosphere you won't want to miss.
Approved by Crown Prince HH Sheikh Hamdan, Katsuya Dubai stands as a premium Japanese restaurant in Business Bay for those in search of a remarkable dining experience that seamlessly blends traditional Japanese flavors with a modern twist. Head Chef Pavel Nigai invites you to savor an enticing selection of delectable dishes crafted exclusively for the Kuishimbo Saturday Brunch. Must-try dishes include; the refreshing Tomato Ponzu Ceviche, a perfect balance of citrus-infused tomatoes and succulent seafood; Katsuya's Signature Rolls, where each bite unveils a masterful combination of flavors and textures; the melt-in-your-mouth goodness of Yakitori Skewers, expertly grilled to perfection; and the Yakisoba Noodles with its umami-rich flavor. Remember to try the restaurant's bestseller, the Mushroom Bop, a captivating blend of aromatic mushrooms and flavorful rice. For a sweet ending, indulge in Katsuya's selection of Japanese desserts, a symphony of decadent delights that will leave you craving for more.
The prices for Kuishimbo Saturday Brunch are AED220 including soft beverages and AED340, including an exquisite array of house beverages and sake, infusing your brunch affair with an added touch of elegance and refinement.
Don't miss out on this exceptional brunch experience to savor the best of Katsuya's culinary delights. Make a note of the launch date, June 3rd, and be sure to secure your reservation for the Kuishimbo Saturday Brunch at Katsuya. Bookings for the brunch are open now!
For more information and reservations, visit katsuyadubai.com or katsuyadubaireservations@hydedubai.com
*What: Kuishimbo Saturday Brunch
*Where: Katsuya Hyde Dubai
*Date: Saturday
*Timings: Between 1:00pm – 4:00pm
*Price: AED220 per person incl. Soft beverages
AED340 per person incl. House beverages and Sake
*For booking, call: +971 4 871 1010
*Get social: https://www.instagram.com/katsuyahydedubai/
– END –