THIS RAMADAN, EXPERIENCE PRECIOUS MOMENTS WITH YOUR LOVED ONES AT THE ST. REGIS DUBAI, THE PALM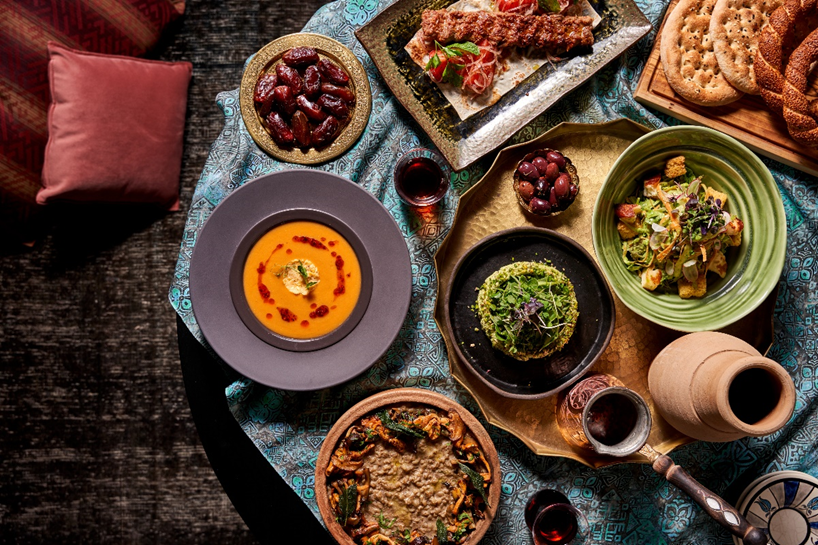 Dubai, United Arab Emirates – 14th March 2023: The St. Regis Dubai, The Palm welcomes the holy month of Ramadan with a range of exceptional culinary journeys and wellness experiences for guests to enjoy.
Featuring authentic Arabic and Turkish dishes, guests at the best address on Palm Jumeirah can relish an exquisite Iftar buffet at the dazzling Cordelia and a delectable set menu at Anatolian restaurant, Rüya, while also taking advantage of a truly wholesome and luxurious pampering at Iridium Spa.
Iftar Buffet at Cordelia
Showcasing a flavorsome Iftar spread, Cordelia will be offering a selection of delicious dishes. Guests can indulge in Arabic staples reminiscent of time-honored family recipes, expertly prepared by Cordelia's incredible chefs, starting with heartwarming soups, a range of hot and cold mezze, traditional Ramadan beverages, and dried fruits and nuts.
Diners will be treated to numerous delectable mains, including an exceptionally tender Lamb Shank Mechoui, Lebanese delicacy Dawood Passah, and a Baked Whole Hammour, served with Harra Sauce, among many others. End the meal on the sweetest note with decadent desserts including Umm Ali, Kadayef with mixed nuts, assorted Halwa and fruit tartlets.
Price: AED 225 per person
Time: Sunset – 8:30 pm
Bookings: For reservations, please call +971-56 688 9885, WhatsApp +971 56 688 9885 or e-mail sr.palm.fbres@stregis.com
*Book by March 21st and receive a special Iftar rate of AED 199 per person to dine between March 21st – 31st
Sharing Menu at Rüya
Unveiling a tantalizing, special Ramadan sharing menu, the newly opened Rüya will cater to groups looking to experience an intimate Iftar with family and loved ones. Offering a taste of contemporary flavors, the meal begins with an array of delectable starters including soups, Vegetarian Cig Köfte bulgur, Börek and Halloumi & Mixed Leaf Salad, Two Cheese Pide from Black Sea, and Şiş Tavuk Kebap.
Guests can choose from a variety of large plates to share, featuring dishes such as Grilled Sea Bass & Zeytinyağli Pirasa, Adana Kebap, Whole Corn-fed Baby Chicken and Mantarli Keşkek, and top off the fantastic, lavish iftar with a selection of Anatolian desserts will be served.
Price: Iftar sharing menu at AED 280 per person
Time: Sunset – 8:30 pm
Bookings: For reservations, please call +971 4 218 0065, WhatsApp +971 56 501 4827 or e-mail ruya.dubai@stregis.com
*Children below 12 are welcome until 8:30pm and guests below 21 are welcome until 10:30 pm.
A Reinvigorating Season at Iridium Spa
This Ramadan, offer the gift of relaxation to friends, family, or even oneself with a revitalizing experience at Palm Jumeirah's luxurious wellness destination, Iridium Spa. Rejuvenate with a choice of any 60-minute signature treatment at the hotel's signature spa to form a deeper connection this holy month and be rewarded with a bespoke gift.
Specially curated and designed by Iridium Spa's resident expert therapists, treatments at the spa are made using local ingredients prized for their healing benefits. to restore and renew guests' well-being.
Price: Starting from AED 650
Duration: 21 March – 30 April
Bookings: For reservations, please call +971 4 218 0140 or visit https://emea.spatime.com/srdp3004/15371938/home
– ENDS –