July Savings and Food Celebrations at London Dairy Cafe
Summer Savings and July Food Celebrations at London Dairy Café
July 1, 2020: London Dairy Café sails into the summer season with exciting lineup of special offers and new menu items for gourmands to appreciate.  From the 4th of July up to the end of the month, there'll be plenty of options to delight in whether you are already venturing outdoors or still prefer the comforts of home.
Free Caffè Americano all day on the 4th of July
Thanks to these distinctly American classics, foodies can still have a star-spangled celebration in Dubai. Let freedom ring in the most delicious way possible as London Dairy Café outlets give away free 8oz Americano coffee all day while munching on some of popular all-American eats during the US Independence Day.
Start your meal with a Classic Caesar Salad (Dhs38) and finish with a decadent Banana Split Sundae (Dhs30). But it doesn't need to end there!  Nothing says July 4th better than a big, juicy hamburger.  Ditch the BBQ and go all out on The LD Burger (Dhs62)  prepared with a juicy Angus beef patty with cheddar cheese, topped with caramelized onion, tomato, lettuce and LD sauce, and served with crispy steakhouse fries.
If you prefer something sweet for the celebration, delight in London Dairy Café's take on these staple US desserts in the form of a chewy, bite-size Pecan Pie Bar or Apple Crumble Tart (Dhs16). The newly launched Rainbow Bagels (Dhs22) also create a festive atmosphere with its bright hues and colorful candy sprinkles. Plus, you can top it with either peanut butter, Nutella or vanilla ice cream.
New Chocolate Bars to sweeten World Chocolate Day (July 7)
While we don't really need a food day to enjoy one of the world's favorite treat, the 7th of July is marked on our calendars as a perfect excuse to over indulge.   London Dairy Café joins in on the World Chocolate Day celebrations by unveiling its new line and design of chocolate bars priced at Dhs12 each.
Delight  friends, family, customers and colleagues with the finest handcrafted, individually-wrapped chocolate bars created for everyday enjoyment. The new product range developed by London Dairy Cafe's chocolate atelier features colorful packaging and catchy chocolate phrases, perfect for gifting.
Chocoholics can also enjoy fine chocolate to a whole new level with tempting signature desserts that are not only beautiful to look at but are also rich and delicious.  Choose from Chocolate Brownie, Chocolate Ice Cream or Chocolate Praline Cake to sweeten the event dedicated to all things cocoa-based.  You can also wash down any meal with the café's Hot Chocolate or Chocolate Milkshake.
Pastry Pairing on International Day of Friendship (July 30)
To celebrate how great it is to have mates, London Dairy Café offers a tasty proposition on July 30 with its Pastry Pairing offer.  Some foods are just like you and your bestie: great on our own, but better together!
Enjoy tea or coffee with any pastry for Dhs24 per person.  The team bake and roast all pastries and coffee beans in house, providing a unique pairing experience you can only find at London Dairy Café.
There's nothing like catching up with your BFF over a cuppa and the casual yet intimate ambience at London Dairy Café makes it a perfect rendezvous.
Guac and roll on World Avocado Day (July 31)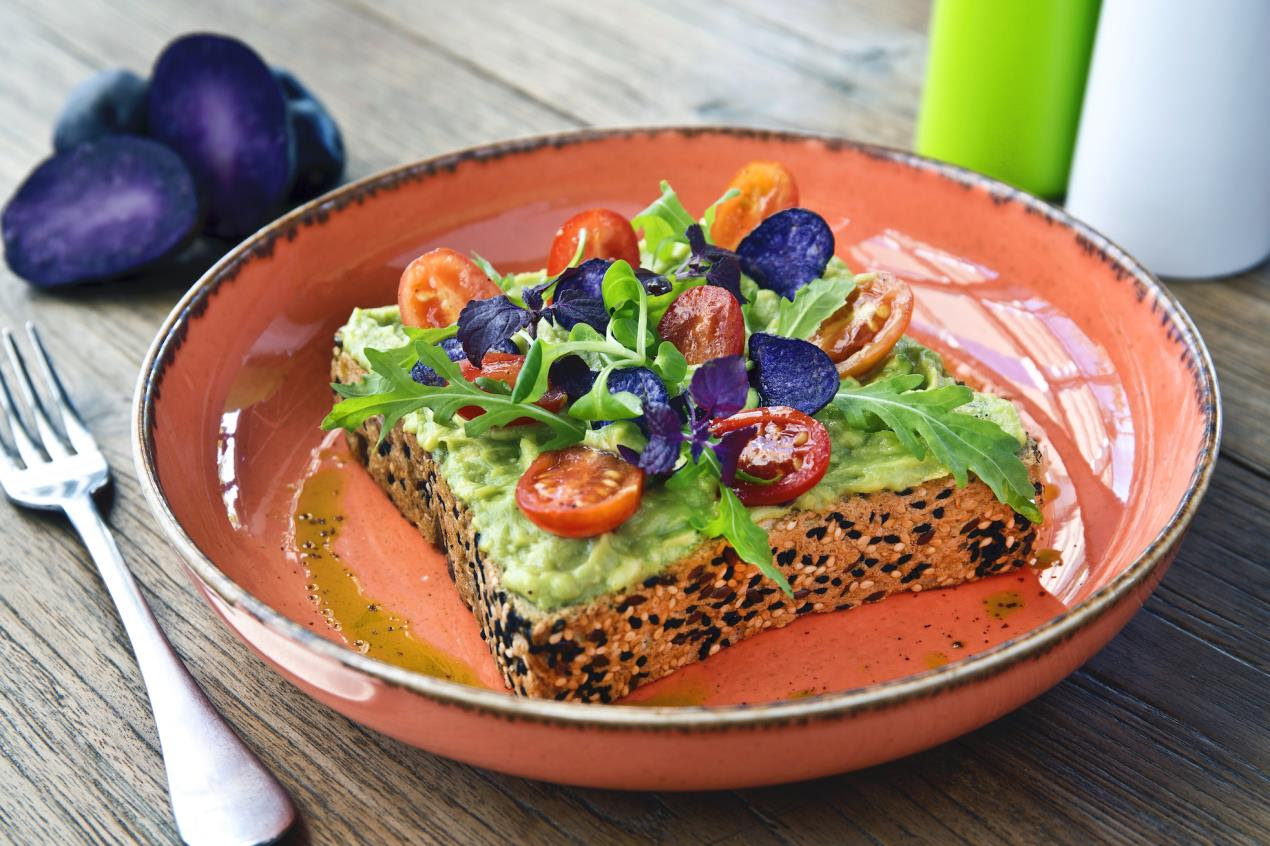 Guacamole is grand, but don't just settle for just dip on this food holiday. A crowd favorite and among London Dairy Café's all-day breakfast menu, the team puts the spotlight on this superfood with their Avocado Toast (Dhs45). Creamy mashed 'avo' is spread onto a toasted bread, topped with red onion, pomegranate and datterino tomatoes.  What's even better, anyone ordering the avo toast on World Avocado Day gets a free coffee.  For an additional Dhs10, you can savor this delightful breakfast or snack with perfectly poached eggs.
– End   –
Notes to editors:
London Dairy Café outlet hours:
Aspin Commercial Tower, SZR | Sun-Wed 7am-1am, Thurs 7am-3am, Fri 8am-3am, Sat 8am-1am (Tel: 04 352 5473)
DIFC Gate Building 4 | Sun-Thurs 7am-8pm, Fri-Sat 8am-8pm.
Business Central Towers, Dubai Media City | Sun-Thurs 7am-8pm, Fri-Sat 8am-8pm (Tel: 04 395 1715)
La Mer North | Sun-Wed 4pm-10pm, Thurs 4pm-12mn, Fri-Sat 9am-12mn (Tel: 04 349 4584)
Springs Souk | Open daily 7am-12mn (Tel: 04 426 9968)
Mira Town Centre | Open daily 7am-12mn (Tel: 04 321 0887)
Ibn Battuta Mall (Persia Court) | Sun-Wed 10am-10pm, Thurs to Sat 10am-12mn (Tel: 04 441 4593)
Dubai Mall Food Court | Sun Wed 10am-11pm, Thurs to Sat 10am-12mn
Dubai Frame | Open on weekends from 12pm to 7pm
Tiffany Tower JLT | Sun-Thurs 7am-7pm, Sat 8am-7pm, Closed on Friday (Tel: 04 399 2076)
Oud Metha | Open daily 9am-12mn (Tel: 04 526 9135)
Al Qasba, Sharjah | Sun-Wed 10am-12mn, Thurs-Sat 10am-1am (Tel: 06 537 1445)
For more information, please use the following links:
https://www.instagram.com/londondairycafe/
https://www.facebook.com/ldccafe/
Website: www.londondairycafe.com Email: contact@londondairycafe.com
Delivery via store outlets or deliveroo.ae/menu/dubai/difc/london-dairy-bistro-difc | Available from 8am to 12mn
About London Dairy Café
London Dairy Café is an award-winning café experience that is inspired by its internationally loved sister brand London Dairy premium ice cream.
By offering guests warm service, quality ingredients, impressive value for money and a passion for craft that is unparalleled in today's mainstream, London Dairy Café takes great pride in elevating specialty coffee alongside a diverse selection of familiar food favourites for those who savour excellence.